Welcome to Walkure Romanze Wiki, a mediawiki-based encyclopedia dedicated to everything about the Japanese adult visual novel developed by the visual novel company Ricotta for Windows PCs Walkure Romanze, also known as, Walroma, released on 28th of October 2011. We are striving to be the most known encyclopedia that covers information about the Walkure Romanze franchise. We are trying to become a more informative encyclopedia to support fans globally.
We are more than happy that you can join us in reaching our main goal. You can start by creating an account and help out instantly. Please help us by creating or editing any of our articles!
With help of 0 active users, we currently have 775 edits to
32 articles and 86 images on this wiki.
About Walkure Romanze Wiki • Characters • Administrators • Recent Changes • Photos • Pages • Help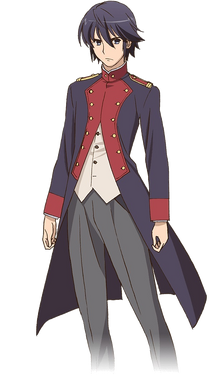 Taking place at Winford Academy located in an old town called Helen's Hill, the story is all about knights and the sport of jousting. At this school, students learn how to become knights, ride horses and joust properly. The main character is a young man named Takahiro Mizuno who was training to become a knight and jouster but after suffering an injury he dropped out of the knight program and joined the begleiter (assistant) program instead. Due to his animal handling skills and former experience as a jouster, this makes him a hot commodity. Multiple beautiful girls in the school want him to become their personal begleiter, though Takahiro always refuses their offers.
One day a bizarre accident causes his friend, Mio Kisaki, to be challenged to a jousting duel despite her not actually being a knight. Takahiro agrees to become her temporary begleiter, but that ends up only being the beginning of their partnership as she enrolls in the annual tournament.
Getting Started | New pages | Wikia University | Wiki tutorial | Help Pages
If you're new to Wikia, please use the links above to get started and learn how to edit and manage a wiki.
You can contribute to Walkure Romanze Wiki using the box below to create a page: <createbox>width=30</createbox> Your help is much appreciated here!
This Fandom wiki is currently inactive. You can
adopt this wiki
and revive it.